Fantastic news! Smartsheet has announced that their form builder has had an overhaul with a new, easy to use interface (including a live preview) and the ability to enable conditional logic fields.
Why has the Smartsheet Form Builder been upgraded?
The old form builder has been around for years and is quite clunky compared to many other online form software solutions, so it has been keenly anticipated by Smartsheet users world-wide.
So what is different? By providing a live preview, form changes can be made on the fly which will mean less time taken to deploying forms.
Conditional logic allows specific fields to be displayed, depending on the value of another field. For example, the form might ask – Do you have a driver's license? If the answer to the question is Yes then additional fields will show, perhaps including State of Issue, License Number, and Expiry Date.
Without conditional logic then all of these fields would display, irrespective of whether the user has a driver's license of not. A massive improvement in terms of user experience.
How can Smartsheet Forms help with ISO Certification?
Forms are a great way to allow employees to register information directly into a Smartsheet ISO Management System register and can be used for any ISO Management System including:
Why use Smartsheet for ISO Management Systems?
Smartsheet is a cloud-based workflow collaboration solution that is extremely easy to use (same as Excel), very cost-effective, and provides some powerful tools such as conditional formatting and alerts/notifications, team collaboration, and resource allocation. Here is our guide for Smartsheet for ISO 9001, ISO 45001 & ISO 14001.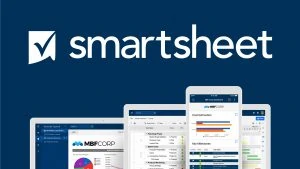 As ISO Consultants, we find Smartsheet is our preferred platform to develop Quality 9001:2015, Safety 45001:2018, and Environmental 14001:2015 Management Systems. It streamlines administrative processes associated with the maintenance of ISO business management systems and ensures information is kept current and accessible when and where it is needed.
Looking for More Information?
For more information on how to use Smartsheet for ISO 9001, ISO 45001 and ISO 14001 CLICK HERE
Contact Us Today
Please use the form to the right and one of our ISO Consultants will contact you within one business day. Alternatively, you are welcome to contact us directly by emailing [email protected] or by calling:
We look forward to hearing from you and answering any questions you may have.